The Conference Venue – The Grieg Hall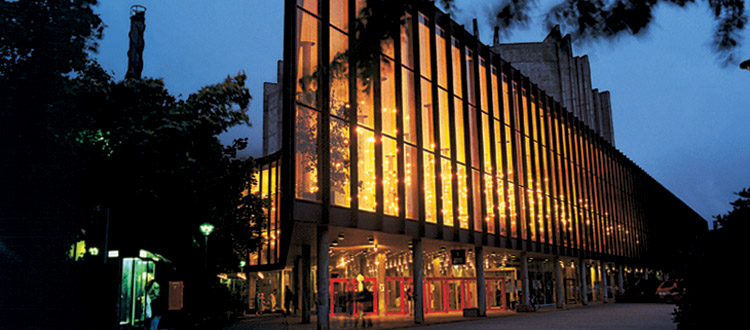 The Grieg Hall is the home of the Bergen Philharmonic Orchestra in particular and many of the city's cultural and musical events in general. It is also a modern and diversified conference and exhibition centre.
Go here for an official video presentation: http://grieghallen.no/general_info/presentation/?l=en
Its location in the city centre makes it easily accessible by foot, public transport or private car. A spacious underground parking house is located directly underneath the venue.
To show the location of the conference venue, the below picture illustrates its situation in the city centre and relative to some of the hotels in town as well as to one of several city centre Airport bus stops and the train station.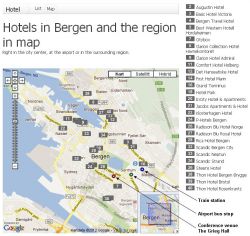 Some examples of walking distance and duration:
From the train station – 0.6 km, 9 minutes
From the Citybox hotel (7) - 0.3 km, 4 minutes
From the Scandic hotel Strand (34) - 0.7 km, 11 minutes
From the Thon hotel Bryggen (38) – 1.5 km, 21 minutes